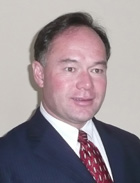 Company owner and president, John Chun B.COM, C.A. has been building homes in Hamilton, Ancaster and Oakville since 1987. His practical approach to business combines tradition values with state of the art technology to enable Scarlett Homes to build homes that offer both value and style, while being energy efficient and technologically advanced.

Scarlett Homes' success stems from our commitment to customer satisfaction as confirmed by the Ontario New Home Warranty Program's "SERVICE EXCELLENCE" rating that has been awarded to Scarlett Homes since inception.

"We understand that building peoples dreams requires patience and understanding. Many of our customers have small changes that they would like in order to modify their home to suit their families needs. We always try to accommodate these requests whenever possible." states John.
When choosing your builder, and building your home, it is important to choose someone who is practical and understands that each client is working within a budget.

Scarlett Homes always strives to give you the most home for your dollar. We will not push you into expensive upgrades that offer marginal utility to your home. We will tell you if certain features or upgrades can be added in later years without costing substantially more, and at the same time, we will also point out the upgrades that are very expensive to do later.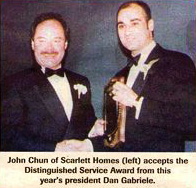 Ultimately, the design, features, upgrades and modifications will be customized to maximize the value that you are receiving. Rest assured, that we will work with you to ensure that you get exactly what you want, and at the best possible price. Our dedication to detail and quality is evident in each home we build. We take building your dreams very seriously.
With several sites to choose from in the area, you can be sure that your family is making an excellent investment when you have your dream house built by Scarlett Homes.
To contact our Realtors you can go to "our team" for more information on how to purchase one of our homes. We offer a trade in program that allows you to buy a new home without the worry of owning two homes. We will give you a guaranteed minimum price for your home and we will then have one of our team members at HomeLife Professionals Realty Inc. Brokerage list it for sale. If it sells for more, you get the higher amount, if it sells for less, we absorb the difference. You can't loose.
.......................................................................................................................................................
VISIT OUR ANCASTER SITE: MEADOWLANDS of ANCASTER
Our model home is located on 246 Springbrook Ave. Ancaster. which is located off of Stonehenge Drive, west of Meadowlands Blvd. We are starting a new site of 35 homes located on Deerfield Lane and Springbrook Ave. Visit our model home for more information. See Lot layout. Model home open Saturday and Sunday from 1:00 to 4:30 PM by appointment. Please call 905 318-3800
VISIT OUR WEST MOUNTAIN LOCATION NEAR WEST 5th and STONECHURCH
Starting in the late fall of 2023, we will be building 30 detached homes on 36 foot lots ranging from 2500 square feet to 3200 square feet. These homes are fully loaded all brick homes, with nine foot high main floors, and many upgrades. Prices will start at $1,250,000 with occupancy in early 2024, or sooner depending on weather.